Greetings.
Mainly read comics today. First was CAGE! #3, written/drawn by Genndy Tartakovsky.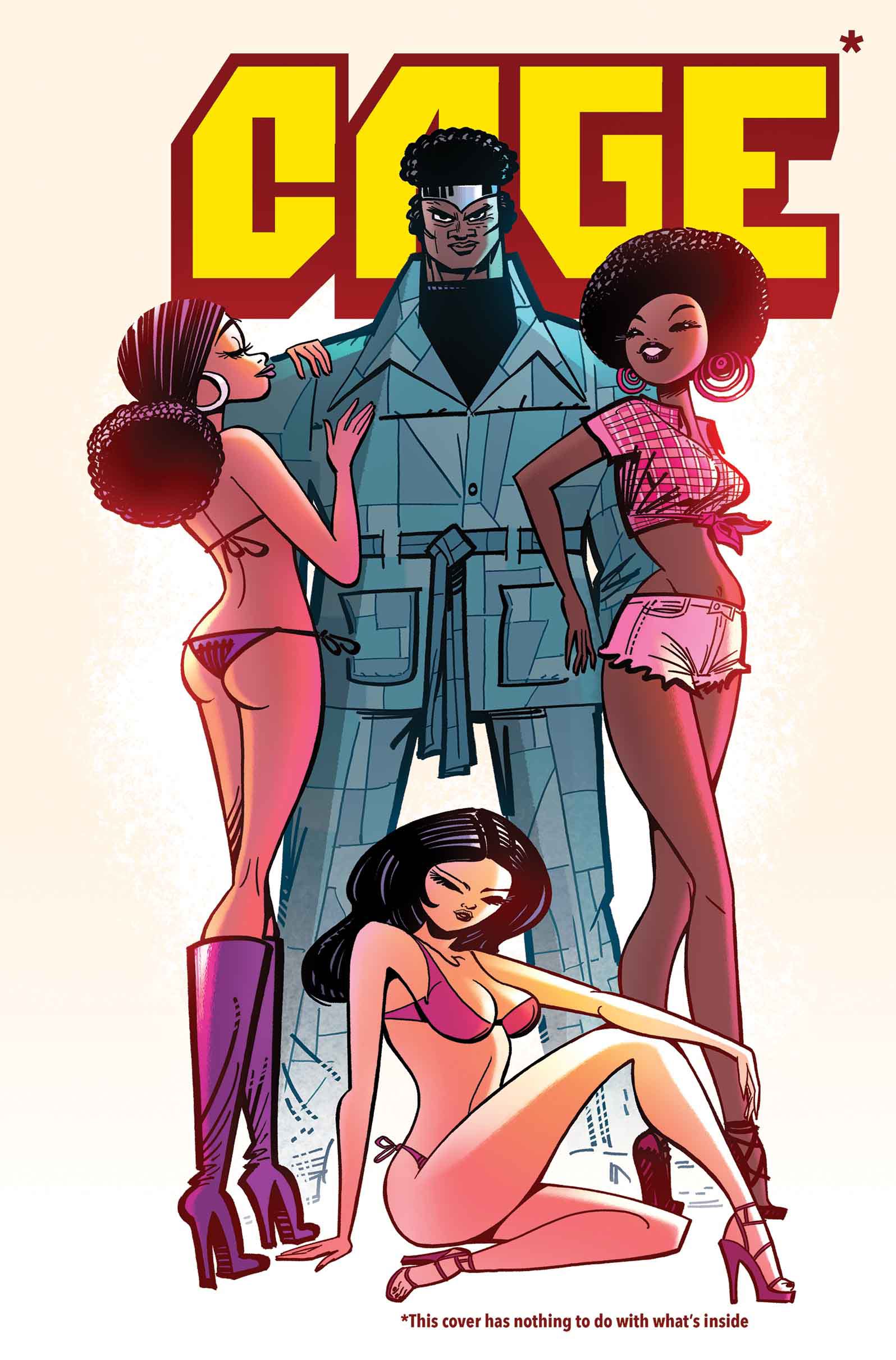 Tartakovsky created Samurai Jack, Dexter's Laboratory, and Symbionic Titan for Cartoon Network. He also directed the Hotel Transylvania films.
After hearing that this comic was a thing in the Marvel: Previews issue that I get monthly, I KNEW I had to check it out. Totally worth it. Haven't regretted it since.
…still haven't watched "Luke Cage" on Netflix yet. I've been meaning to, but after listening to episode 165 of the SuperBestFriendCast I'm not so enthusiastic. However this animation of their conversation hyped me back on the series.
Matt implies that the show does the Jessica Jones thing in which it goes on a few episodes too long. Then again, it might not. I've yet to take that chance.
—
Then I read Black Hammer #6! HELL YEAH!!
This has been one of my favorite comics of this year, for good reason. I love the characters, the setting, and the reimagined archetypes.
For example: Colonel Weird is a mix of Dr. Strange and Adam Strange, and it somehow totally works!
I love it so much, I'm not even sorry.
GOD, when it said "END OF PART ONE" at the end of the issue…!
I had the same feeling when Season 2 of KAIJUMAX ended.
I loved everything that was going on and felt incredibly eager to see where everything was gonna go next. But I know that 'patience is a virtue' and I have to give the creators time to recuperate so they can bring their series' back better than ever.
…
But DAMN just look at this page!
Later daze.